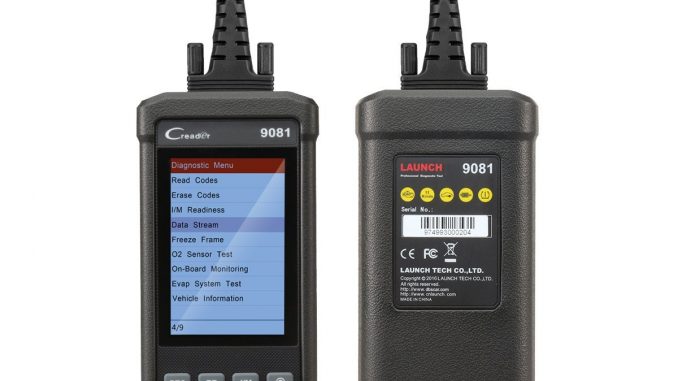 I knew Creader 9081 code reader because of my friend's recommendation. It comes with a protector and carry bag, I really like this thoughtful design.
Creader 9081 tool is great for do-it-yourself mechanic or even professional technician. It's quick and easy to diagnose and show the trouble codes.
Choose the Creader 9081 because of its powerful functions. It dose full obd2 car diagnose as well as a number of reset functions and can work on ALL 1996 and newer vehicles.
I really like the quick access buttons, with those buttons you can read the diagnostic trouble codes, clear the trouble codes, get helps and access to I/M readiness status more convenient. Just connect the car and press the button, it can scan automatic. I did some simple tests, and viewed the data on the 4 inch color display, including that car information, monitor status, freeze frame, etc. It helps me to know more about my car. I tried it in my Toyota do a diagnostic scan for trouble codes. After a short time, it gathered lots of data. It was easily to determine the cause of the indicator light prob, and I can fix it myself.
As for its reset functions, I saw other reset tools only can work on several systems, but the 9081 coverage about 10 types reset functions. At the start you may feel it is a lot to put out, but it is worth the price once you start using it, especially if you have a multi car family. I think anyone who likes working on their own vehicle maintenance, or someone who likes to be more informed when dealing with a mechanic, should have one.
I will suggest you read the quick start guide before use it. It helps you with the preparation you should to do to update the car manufacturer data. The manual shows how to upgrade and explains the step of upgrade in detail. Mine appears to have the latest data already installed (November 2016).