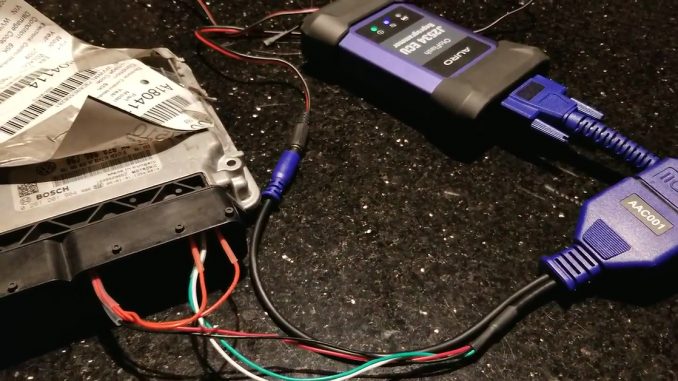 Auro Otosys im600 is tested ok to read med17 cs. Seeing is believing, go on for the steps.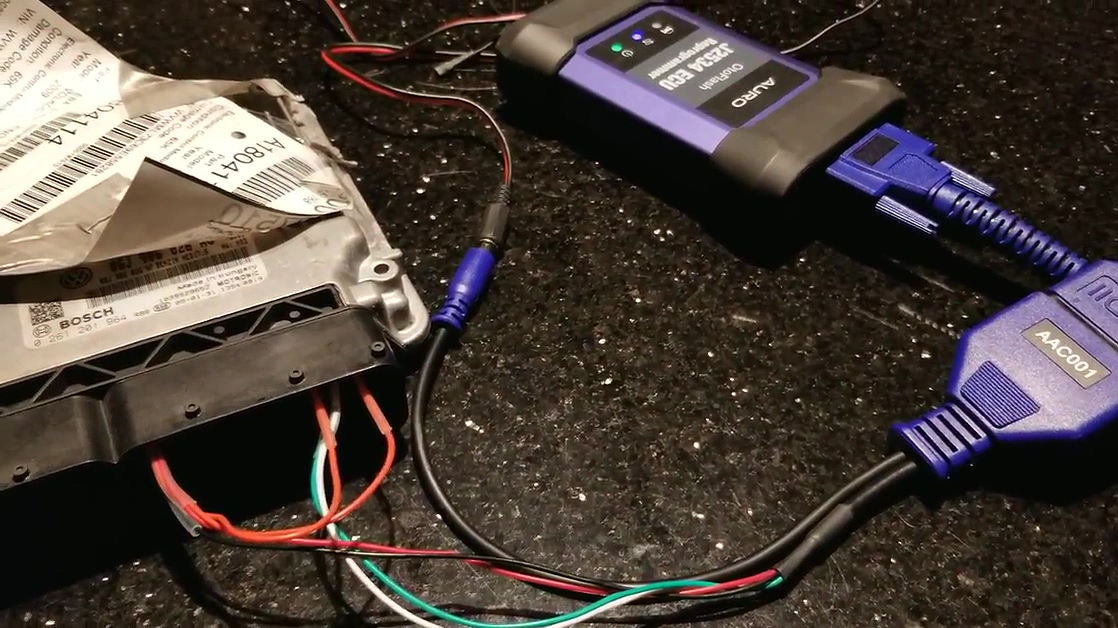 Guide:
1.Come to MED17, tap "Read IMMO data using Direct method".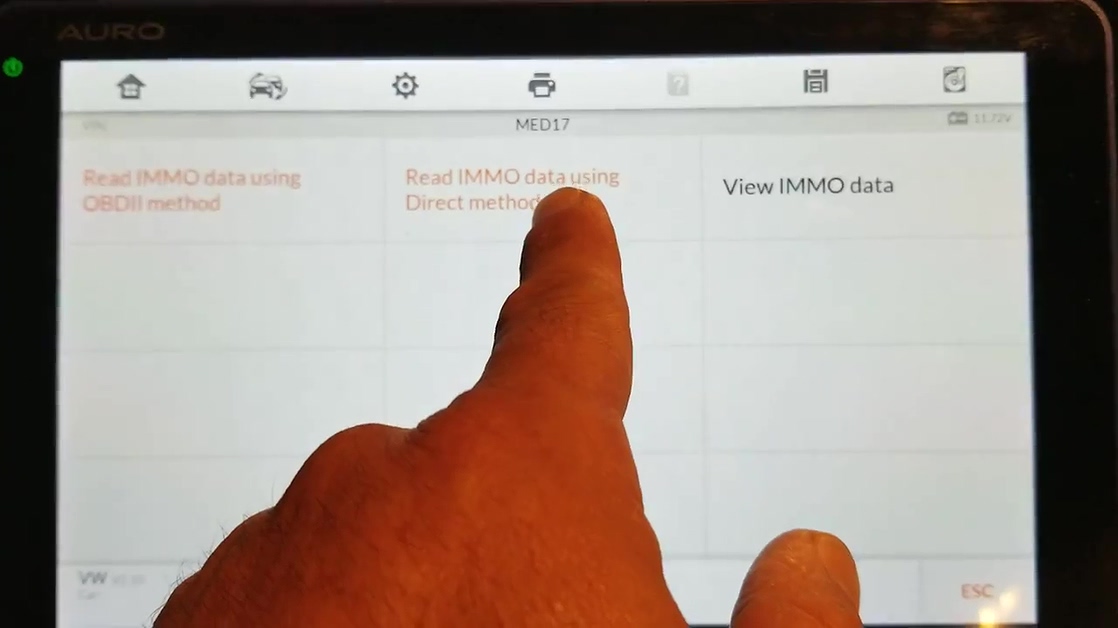 2.Please read the on-screen tips:
The read method for this ECU is direct method.
Jumper wire operation needs to be performed on the ECU, or the operation will fail.
Please select the operation method.
Press [View Wiring Diagram] to view Direct wiring diagram.
Press [Read] to read IMMO data.
Press [ Exit] to return to the previous step.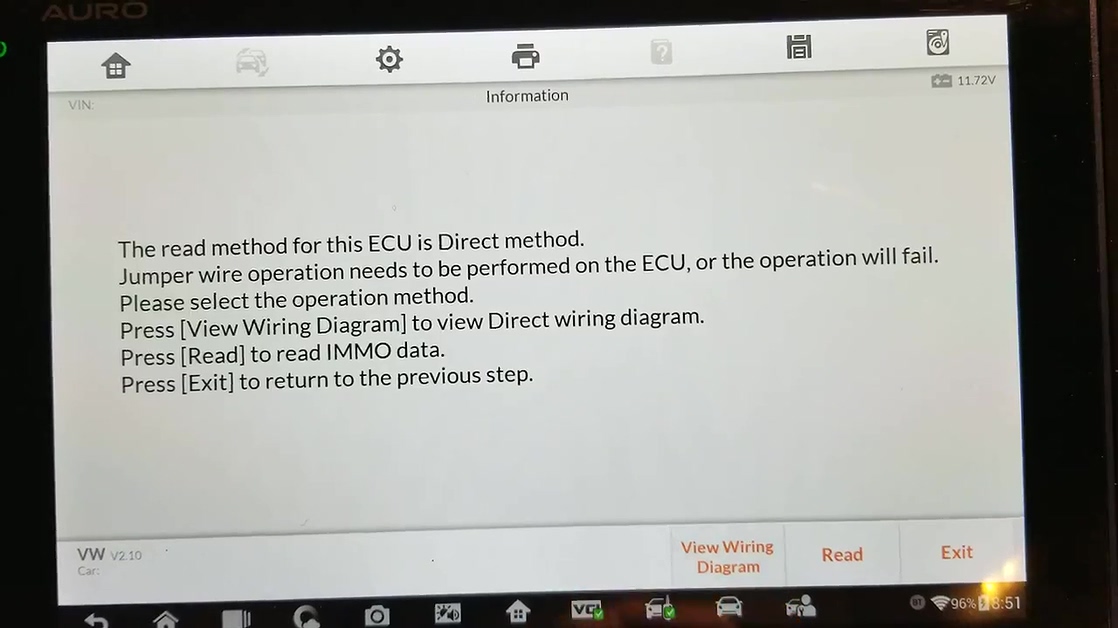 Select [View Wiring Diagram], here you can see:
Press [Read] to read IMMO data. When reading IMMO data, IM600 indicator is flashing green light. It will take about 1minute 32seconds to read the IMMO data.
3.Calculating IMMO data.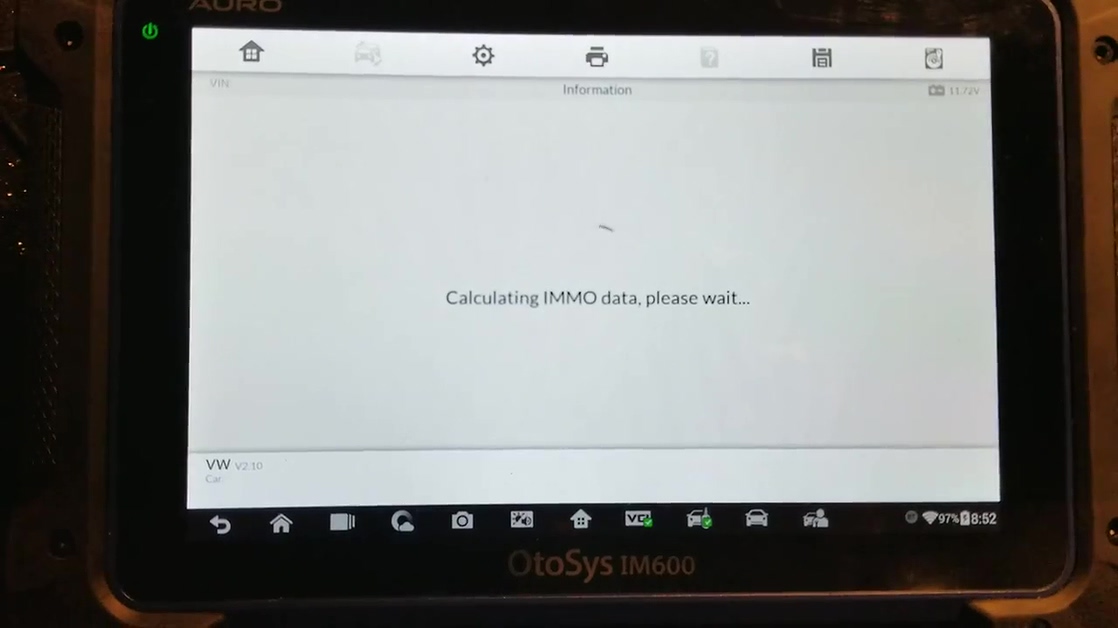 4.The IMMO information will be displayed on the screen.
The CS code is read out successfully.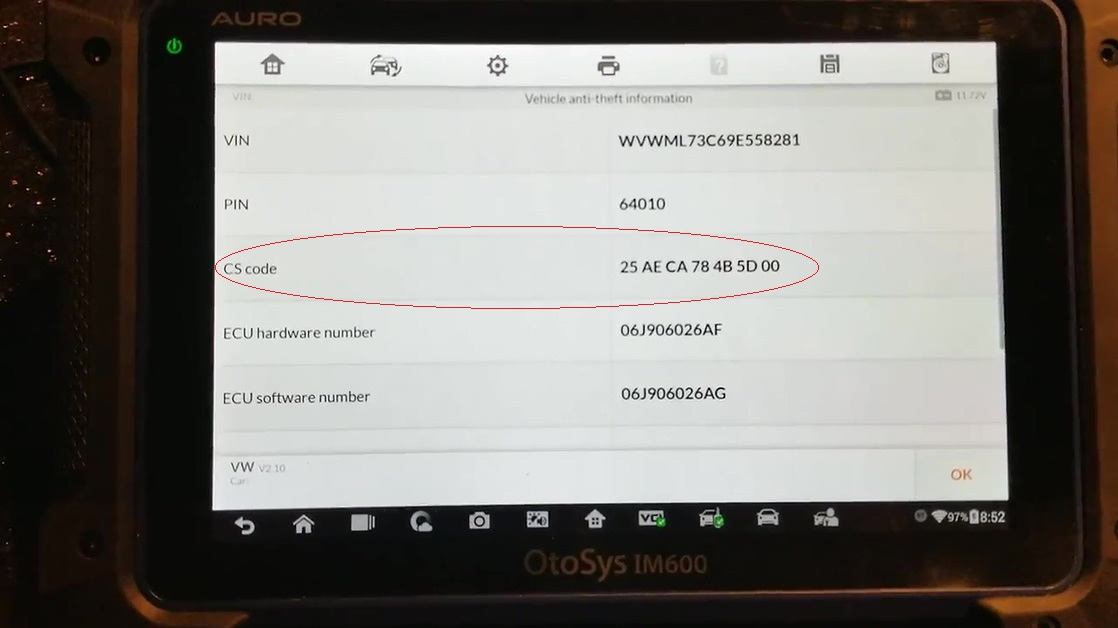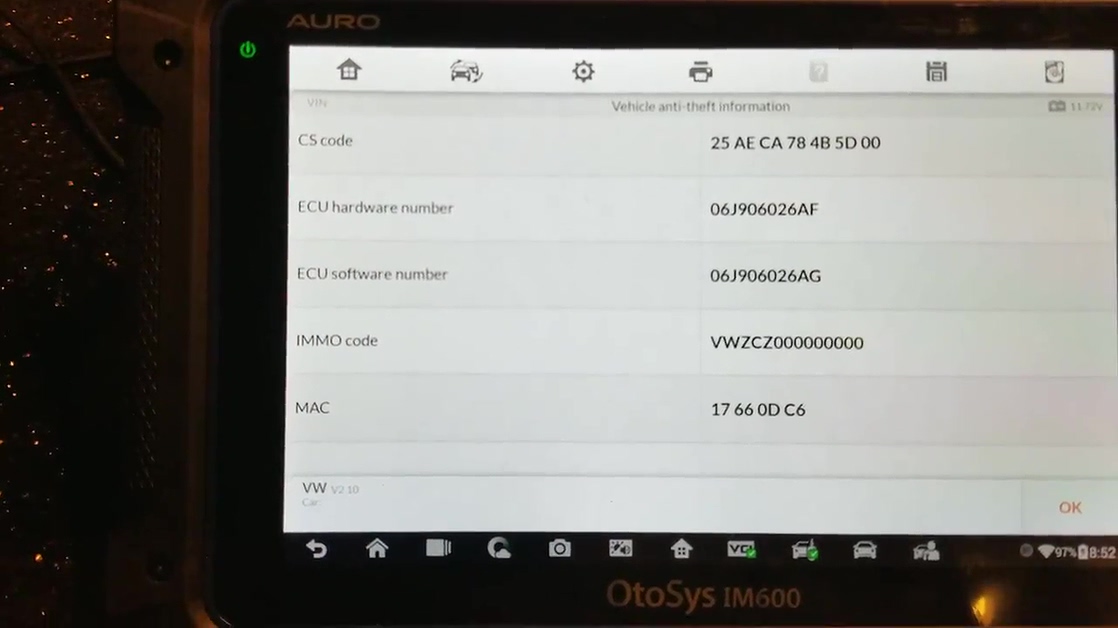 Done.