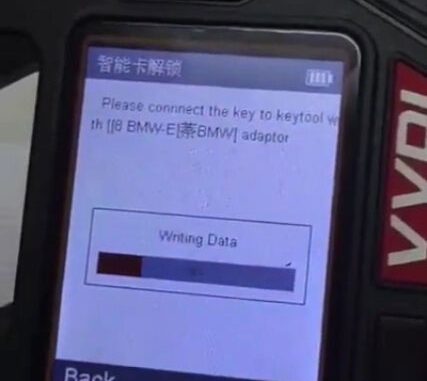 Thread: Xhorse vvdi key tool cannot work for VW key?
Hi. I have own VVDI key tool, and can't clone remote for vw, when try read original key for cloning remote and pressing unlock and lock there codes always changing, when write and check clone remote there only 1 code writed and doesn't changes, maybe there is special keys for vw ?
Reply:
Hello
If the vw remote is original you have to choose remote program or remote prepare from the menu
And then choose vw and choose the remote from frequency and fcc
And about cloning remote it used for fixed code remote
Regards
Good luck
Reference: How to program VW 1KO959753N remote with Xhorse vvdi key tool:
First, power on VVDI KEY TOOL, you will see a disclaimer message, press OK button to confirm.
Next, you will see the main menu as below. Choose "Remote Prepare" function.
Select car brand region "Europe".
And select "VW" according to the icon.
Then, select the key chip type you want to generate. In this case it's "1KO 959 753 N".
You will see the remote key picture and frequency 434.0MHz.
Last, connect the remote key PCB board with VVDI KEY TOOL via the cable come with package.
Press OK button and select "Wire" mode to generate new remote key chip.
Done!